If you've found your way to this blog, chances are you're a retiree or soon-to-be retiree contemplating the RV life! We happen to think it's one of the most fun and adventurous ways to spend retired life. You're no longer required to be in a certain location for your job or income, so it gives you the freedom to hit the road. But what is the best RV for a retired couple? We're glad you asked.
Best RV Types For Retirees
At Courvelle RV, we're no strangers to helping retirees live their best lives post-retirement. We've matched many retired couples up with the perfect RV for their travels, so we're happy to pass along our wisdom to help you pick the right retirement RV! Read on to find out what we think is the best RV for a retired couple.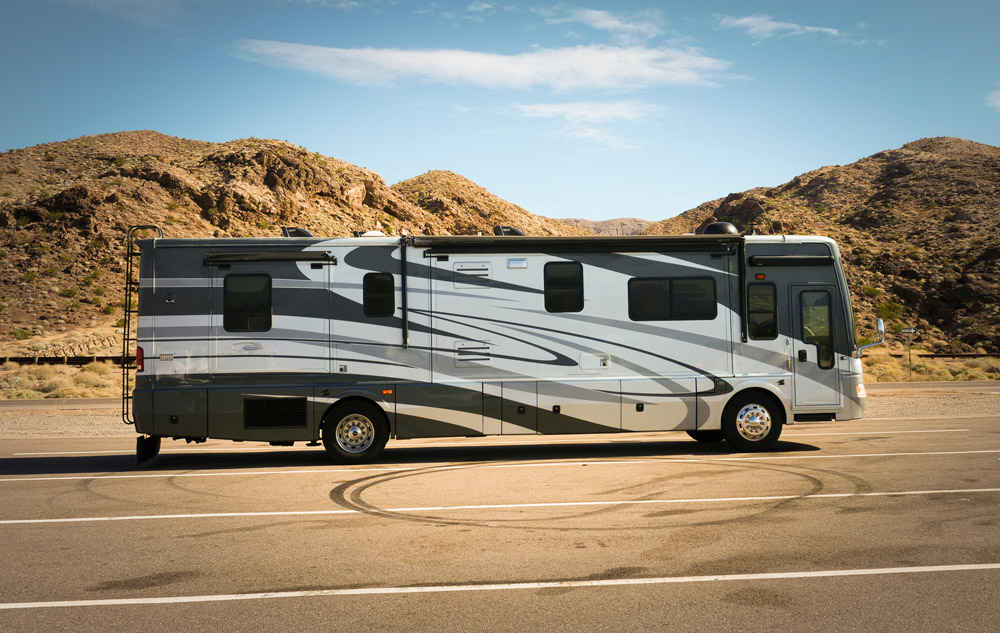 Best RV for a retired couple who loves comfort: Class A
Class A motorhomes are without a doubt one of the most popular RVs among retired couples. This type of rig is perfect for the traveling couple who wants their RV to feel just like home and want to travel for longer amounts of time. These RVs feel the most like a sticks and bricks home thanks to their size and the many amenities that fit inside them. RV life typically requires some downsizing, but the experience will be the most smooth when you opt for a Class A RV. You won't feel like you're sacrificing too much when you have amenities like a full size fridge, a king size bed and plenty of storage space.
You can also travel longer in these kinds of rigs thanks to their large holding tanks. You don't have to hook up to water or sewage as often and it offers you more flexibility to camp somewhere without hookups because you can be self-sufficient for longer. It's a great solution for being able to camp in your kid's driveway without having to make trip after trip to the dump station! If convenience and comfortability are most important to you, then this is the best RV for a retired couple like yourselves.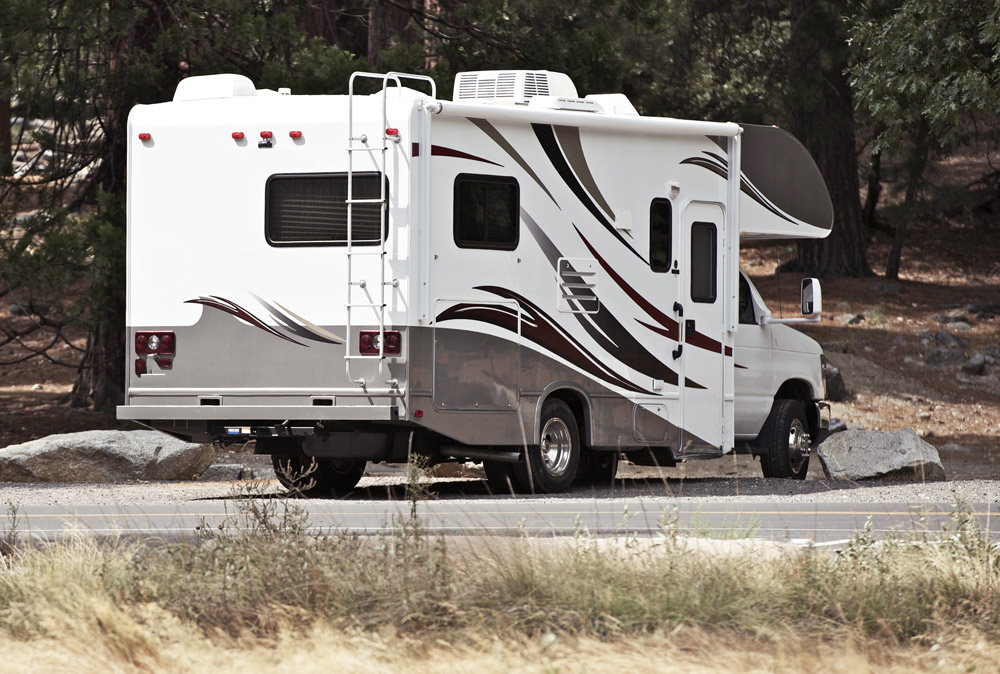 Best RV for a retired couple who wants the best of both worlds: Class C
Many retirees who want the convenience of a motorhome but with a little more maneuverability and a lower cost choose a Class C motorhome. These RVs can range from 20-40 feet in length and are often built on a heavier truck chassis. This allows manufacturers to pack them full of amenities without making them too hard to drive. There's a learning curve with driving any type of RV, but a Class C can be one of the easier types to adjust to. This is the best RV for a retired couple who loves doesn't want to overcomplicate their travels but also doesn't want to sacrifice on comfort. These can be a more affordable option than many other RV options out there, and the RV will also serve as your vehicle for your road trips!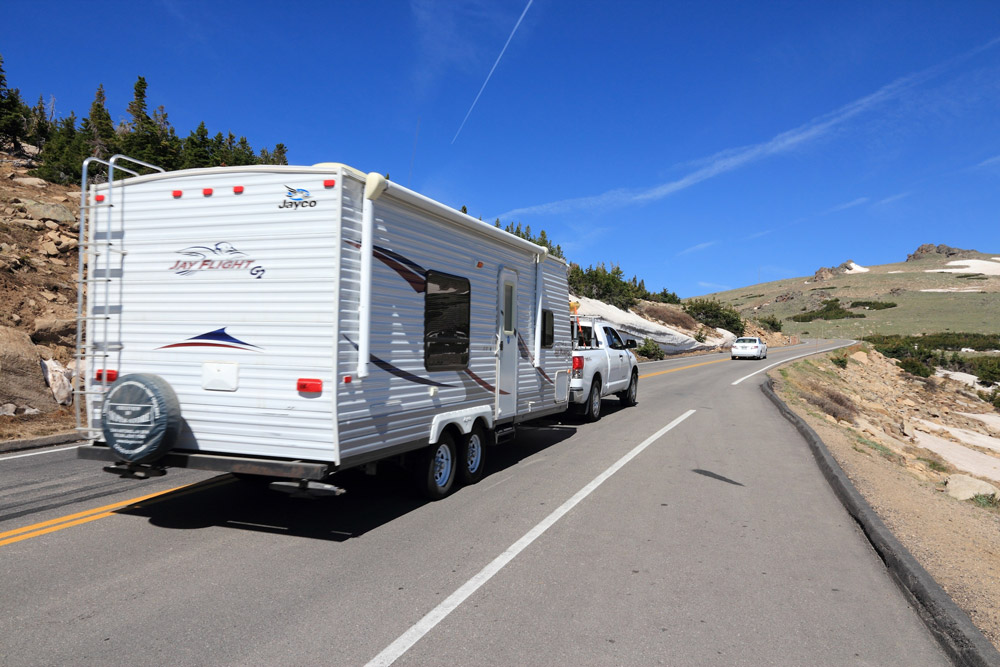 Best RV for a retired couple who wants flexibility and adventure: Travel Trailer
If you'd rather have a towable for your retirement rig, a travel trailer may be the right pick for you. One of the reasons this RV type makes our list is because there's so much variety within this one category! There's a travel trailer for every travel style, size and budget. They can be anywhere from 16 to 35 feet long and can be towed by any number of different vehicles depending on the travel trailer you end up with. They also tend to be much cheaper and have much better fuel economy than their towable counterpart, the fifth wheel.
A good reason to opt for a towable RV is to give yourself the flexibility to have whatever adventures you please. When you camp with a travel trailer, you can unhitch your rig from your vehicle at the RV park, and then take your tow vehicle out on the town for more exploring! This kind of flexibility isn't quite as easy in a motorhome since you'll have to pack up the rig every time you need to venture out of the RV park. A travel trailer allows you to park it, get it all set up, go off on your adventures and then come back to your home base later on.
Choosing the Best RV Type for You
The truth of the matter is: there isn't one singular answer to the best RV type out there. The answer depends on your style of camping and what you're looking for in your RV! The great news is, our experts at Courvellle's RV are always here to help you through every step of the way towards your dream RV retirement. Let us match you with the perfect RV for your lifestyle goals!
Ready to find the perfect RV for retirement?